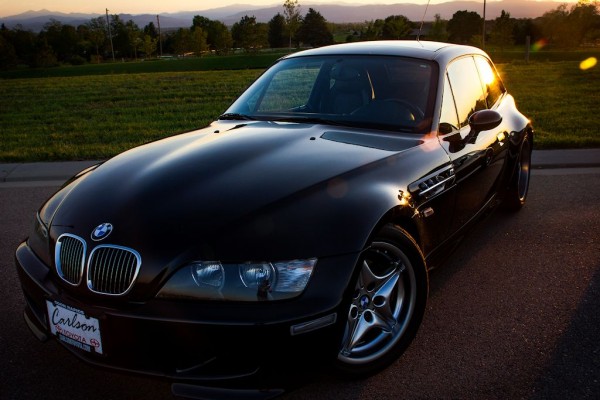 I can honestly say my dad has had more influence on my life than any other single person. A high school scholarship essay I wrote attesting to this even made it's way into the appendix of a parenting book, so it feels good to have a little positive influence in return. I'm pleased to introduce the newest member of the Coupe Cartel, my father, Randy Martin.
I've been telling my parents for years that a coupe would not only be fun but also a great investment. Well, they finally listened, and I cannot be more happy. On June 25, 2013, in my normal morning search, I came across a a pretty good deal on a black sapphire over black S54 coupe in Coon Rapids, MN. It's previous sales listing 2 years ago was not the best, being sold with ill-fitting snow tires, super-low suspension, and a beat up front bumper. It still has two of those things, but the chrome shadow roadstars are back and in great shape. The super low suspension turns out to be TC Kline coilovers with TC Kline camber plates (which ones I'm not sure yet), but the beat up bumper we'll have to work on still. The VIN tags all match though and the Carfax is clean. My parents were heading to northern Iowa for a high school reunion anyway, so Coon Rapids was not even too far out of the way. It's like it was meant to be.
Once the 1,000 miles of interstate and rural roads were washed off (with help from the entire family), the paint is in pretty amazing shape for the mileage with hardly a swirl mark. Someone who knew how to use a polisher has worked on it lately. The interior shows a little wear on the driver's bolster as expected and a couple trim pieces are missing or in need of repair. All these things are common to coupes of this mileage (71,000). I'm going to do my best to document my repairs/maintenance/rehab as it should be helpful to all. It's going to be a fun project. Stay tuned.