"It's about the car, not me"
Another great coupe story from Chris, who was one of the first people I talked to looking for a coupe after starting my site. I'm glad your long search finally paid off. I know exactly how you feel.
This is actually the 4th or 5th attempt I'm making at this "contribution", only this time I will spare you the life story and the hyperbole; stating mostly facts as concisely as possible without too much sentiment or exaggeration….well, maybe a little of that, but bear with me.
Before I say anything else, let me say that the chance to talk about my experience on Jon's website is one that I accept with humility and gratitude.
Odds are I probably couldn't have found a coupe (or as easily as I did) without his help and years of hard work.  How a young man could maintain such a solid grasp on so many responsibilities AND dreams at the same time inspires me as much as it boggles my mind…and on top of that, he remains ever vigilant (seemingly around the clock!) guiding mopes like myself to the inevitable acquisition of such fascinating machinery.
Again Jon, I truly thank you.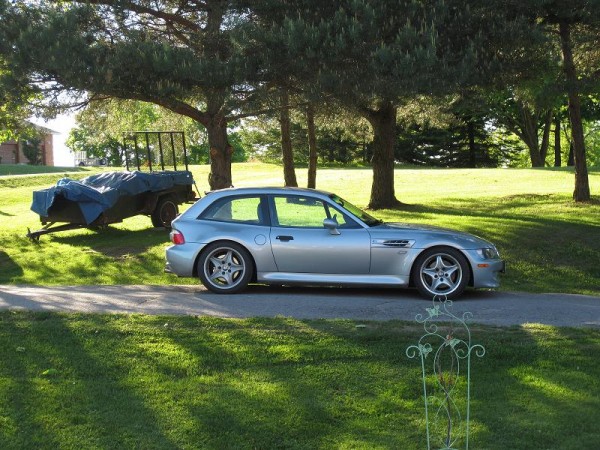 It's a strange obsession, this car.
In pictures it may not look like much, but seeing one in person is something else….
The roofline is about as high as the wheels on a transport truck, the gas cap…so low you need to go down on one knee when filling up, the front of the car is long and low like a cruise missile, and the back end is completely savage… yet so inexplicably compelling that it almost hurts to look away from it.
Whats best about those dramatic looks was how unintentional they were….much of the cars appearance was merely a consequence of necessity, cost effectiveness, and ice cold engineering.
Aerodynamically, this car is a brick.
It doesn't cut through wind resistance so much as it punches it in the face, knocks it down and then kicks it in the gooch a few times for good measure.   It guzzles gas, chews rubber, eats mustangs, craps out smart cars, and snarls like a mean little SOB as you hang on for dear life.
And not only is it badass, it's adorable too!  Aside from the beetle, the Fiat 500 and a few other retro novelties, I can't think of any other cars with enough character to warrant a pet name.
(I call mine "Otto" btw!)
Anyway, allow me to digress for a bit…
I'm not sure how this obsession starts for everyone out there, but for many I believe it begins with a picture, right?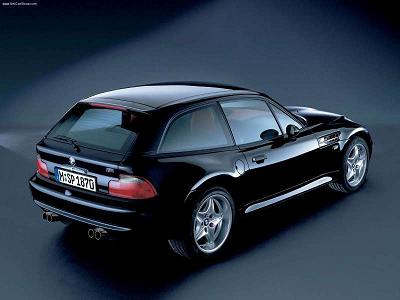 In my case it goes all the way back to 1998, close to graduating highschool, screwing around in the library, and flipping through an issue of Popular Science.
It was a little blurb in the corner of the page called "Huge Horsepower" and the article itself was grossly inaccurate.  There was mention of a 400bhp v8 (oh, if only) that was actually slated for the arrival of the new m5s.  And there was no mention of the pictured cars actual name either; I had so little to go on back then.
I remember how smitten I was by that shadowy little beast from Germany, but getting one seemed like such a pipe dream back then.
Between then and now so much has happened (a lot of it bad, to be truthful) but one day on the trusty ol' MCBG I finally found a decently priced, locally owned m coupe by a gentleman who agreed to sell it to me.
Much to this mans credit he held on to that car, turned down other prospective buyers, and fixed it up with little more than a promise from my end.  And this really meant a LOT to me considering how many uh…. odious characters I ran into over the years in my pursuit of this rare little creature.
The day I finally picked it up is a memory I will cherish for the rest of my life….if only for how nice everything turned out.  The previous night was fraught with lost sleep, nagging concerns, pessimism, and uncertainty.  In the morning the drive up was so dark and rainy: I thought the weather reflected my state of mind perfectly that day…
But let me tell you something….
By the time I got to the garage and saw the car, the clouds opened up, the sun shined down, the seller was terrific and friendly…everything went down like a small miracle from that point.
Even the woman who handled the transfer of ownership was a stone cold fox…of course she was just a bored young lady working at a job she didn't care for very much, but on THAT day she was a gorgeous blonde valkyrie; lifting me from a dreary life and delivering me unto a waking dream, finally realized after so long.
(In all seriousness she was pretty hot, though.)
Nice as all this was, I will also remember the final moments the last owner had with his car.
I felt sad following him back to the lot where he would turn the car over to me.
One last stop sign…one final, sombre peelout before parting with a very cool car that I'm sure he'll miss dearly in the days ahead.
When he got out and gave me the keys, he took out a camera and asked if my brother and I wanted to be in the photo.  I declined, told him to go ahead and just take a pic of the car by itself.
"Hey, it's about the car, not me!" I said to him.
He chuckled/I grinned, we thanked one another, shook hands and then I went home in a mild state of disbelief on a wonderful sunny day.