Victim of the Coupe Cartel?

Many people have noticed that the two M Coupes in the color combination I want happen to be by far the highest priced. Bad luck? Ironic twist? Or victim of a conspiracy? The so called "Coupe Cartel" was specifically created for coupes such as these. The cartel believes M Coupe prices should start at $60,000 and seems to have succeeded with these two. Here's where it all started…
History
According to an inside source, the cartel originated on the Roadfly forums in November 2002 with a group of original S54 M Coupe owners. The concept was pitched by "Polar Bear" (Neal Zimmers who ironically owned a 1999 with the S52 engine), it was later named by "marauder" (Chaz the creator of 368s.com), it was seconded by "MDork" (who created Dorkfest), and the price point was suggested by "dp" (Dennis Palatov of palatov.com and dpcars.net). The pitch went something (exactly) like this:
I was thinking (dangerous habit) there's few enough S54 M coupes that will a little work, the owners could collude on prices and try and bring the resale value up…….
there's what, maybe 500-600 S54 coupe owners?
And so it began…  This small group had no idea the far reaching effects this one innocent thread would have, and the impact it would have on this poor M Coupe lover almost 8 years later.
The original thread can be viewed here.
The Coupe Cartel Today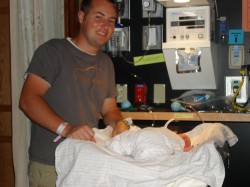 The cartel pricing policies are pushed today by many coupe owners including all E36/8 coupes – Z3 and M. Many not even knowing the true history. One of the most ardent promoters of the cartel philosophy is "Z3Couper" (Jeremy) who owns www.coupecartel.com. You may have noticed his silver coupe he sold last fall for $17,750 still posted on AutoTrader at the cartel price of $60,000. He only recently formally joined the cartel with the purchase of a beautiful 2002 Laguna Seca Blue coupe, but that hasn't kept him from quickly rising through the ranks. He uses his cartel site for vile deeds like designing beautiful M Coupe t-shirts and wall vinyls for the coupe community. One of which I wore recently when my daughter was born (thought she should be introduced to the coupe early). He's currently offering a cool "Coupe Cartel" vinyl sticker. Check it out:
Am I Truly a Victim?
Having seen the Colorado coupe in person, I would be hard-pressed to say it's worth much less than asking. I will say it will take the right type of buyer. One who is willing to pay the same type of money for a coupe as he could also get a late model Porsche 996 Turbo, Lotus Esprit, Lotus Exige, C6 Corvette Z06 or even some Ferrari F355s. I would be that type of buyer…if I had the cash. I think the coupe will age better than some, is more practical than others, cheaper to maintain than most, and can be just as fun to drive.
Despite it's very suspicious price of $59,995, I have seen no evidence of collusion in the price of he M Coupe listed in California. The seller also owns a Cosmos Black over Imola Red S52 coupe that he daily drives. The car listed is his fun car and I think he's only listing it for the price he'd be willing to let it go for.
And that's the real story of the Coupe Cartel. Obviously no collusion has ever happened, it's just that very few people are willing to leave the cartel once they own a coupe. $60k may not be what their car is worth or what they could realistically be able to sell their car for, but it is what their car is worth to them. I can't hold that against them. I've heard of coupe owners insuring their cars for as much as $100k just because that's the consolation they would need should something happen to their prized coupes, and more than one has said his kids can try to pry his coupe out of his cold, dead hands. I, for one, know I will one day be a proud member of the Coupe Cartel.
So if you ever run into a high-priced coupe and hear it referred to as "cartel pricing". You now know what they mean.
I'd like to thank "JoshS", one of the very first coupe owners, for being my not so confidential source.